Hello and welcome to my blog. How's your weekend been? I'm just home from an extended long weekend away with my family. Yesterday was my Dad's 90th birthday and to celebrate we rented a 5 bedroom house, near Eumundi, for 3 nights. We all had the best weekend. Dad loved his Colllingwood birthday cake even though Collingwood didn't make the finals this year.
This week at CASEing the Catty we are CASEing the colours of the Plaid Tidings DSP. The colours are Basic Black, Blackberry Bliss, Bumblebee, Cajun Craze, Cherry Cobbler, Cinnamon Cider, Crumb Cake, Mango Medley, Melon Mambo, Misty Moonlight, Pretty Peacock, Pumpkin Pie, Rich Razzleberry, Seaside Spray, Shaded Spruce and Whisper White. Now that's a lot of colours but we don't expect you to use them all. You may have hopped over from Monique's blog, make sure you visit all the Design Team's Blogs by clicking on the "next" button at the bottom of each post.
I've chosen to use four of the colours in my card today. Crumb Cake, Pretty Peacock, Cajun Craze and Blackberry Bliss. I've also CASEd the technique from the top card on page 55 of the Annual Catalogue.
For the catalogue sample they've used the Hinge-Step Technique with the Stamparatus. I've made a slight variation to the technique.
I've stamped the snowflake image from Borders Abound stamp set three times using the Hinge-Step Technique. I've then spritzed it with water and waited for it to dry. Then I've stamped the same stamp in the spaces in-between. It's quite an interesting effect for a background.
I've used the retired Owl punch to make my reindeer. His "antlers" are leaves from the In Good Taste Elements and I've added some Wink of Stella to them. It's a bit difficult to capture the sparkle on them in my photo.
Marvi was a bit upset with me for leaving him home alone for 3 days. My wonderful neighbours fed him for me while I was gone. Apparently he threw himself on the floor when they arrived and wanted a belly rub each morning and night.
It's time to hop over and see Judy's wonderful creation. Just click on the next button below.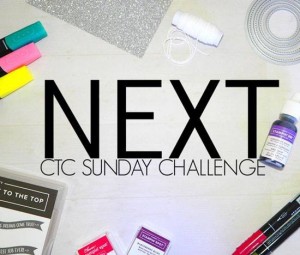 Thanks for stopping by.